Dock Equipment
Improve your warehouse loading and unloading zones and increase employee safety with enrolment in our exclusive Preventative and Operational Maintenance program. These zones must be maintained to operate at peak efficiency as they operate as the main access point to your business logistics. Capitalize on our knowledge and expertise to reduce costly downtime while increasing equipment lifespan.
Overhead Doors
Just like your vehicle, regular preventative maintenance by certified technicians will drastically increase the lifespan of your doors, hardware and operating equipment. The larger the door, the more moving parts to maintain, thus increasing the potential failure risks. Our mission is to reduce unexpected repairs while increasing the safety of your personnel.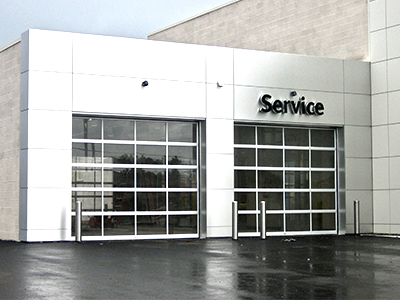 Electrical Operators and Safety Equipment
Don't forget about the engine that drives the convenience of your entrance equipment. There are many moving parts on all electrical operators that must be inspected and tested to ensure product compliance and employee safety. Safety reversing equipment will be inspected and adjusted to ensure peace of mind and dedicated compliance to both the manufacturers guidelines and your business standards.
High Speed/High Performance Doors
These doors are often used in high traffic, temperature controlled and large opening settings. Regular maintenance and testing are crucial to ensure product reliability, safety compatibility and facility efficiency. Due to the demands placed on these products, it is important to keep them operating at optimum levels through our Preventative and Operational Maintenance Program.